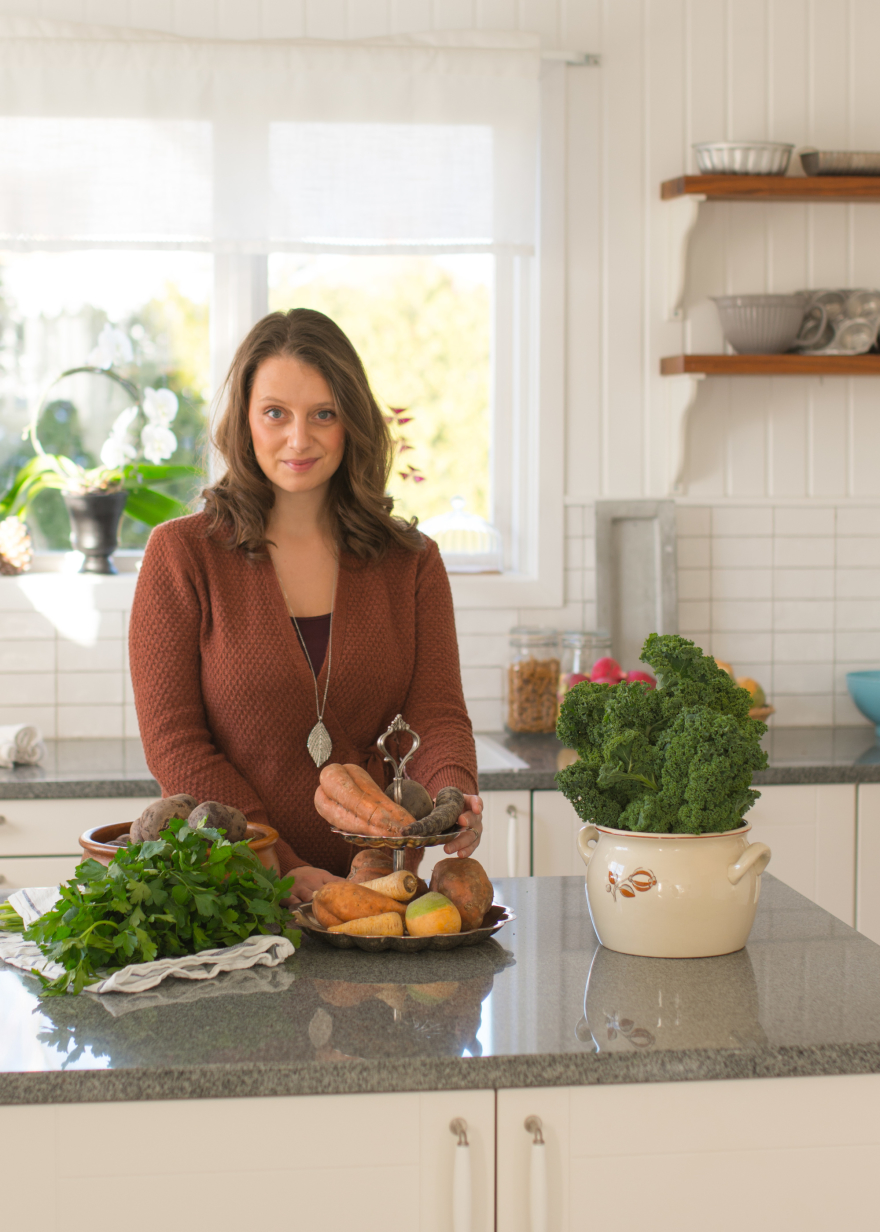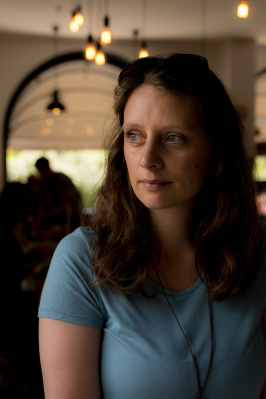 Malin is the co-owner of the restaurant Alma in Nyköping, Sweden together with her husband. It is a vegetarian restaurant where everything is cooked from scratch. .
Malin is a cookbook writer. Her book Roten till allt gott (the root of all good) is a book about rootvegetables, it will be translated into German in 2018. Malins new book Baka Glutenfritt –Matbröd och söta favoriter will be out in spring 2018.
Malin is the founder and editor in chief of the magazine Glutenfri Matlust (Egmont Publishing). It is a gluten free magazine with focus on healthy living.
I'm a born foodie. Some of my first memories is from sitting in the kitchen, only a few years old, eating raw onions. I learned to cook as a child and when my family moved to a self-sustained farm I took charge over the kitchen and the veggie patch. My love for good produce and food cooked from scratch is deeply rooted in me and is always the base of every job I do.

I am a registered dietitian so health is another backbone in my work. My view on health is that it needs to include all parts of your life and that food is supposed to bring us joy as well as nutrients.

One of my core beliefs are that a lot of the challenges we face with food these days, such as health- and environmental issues, can be solved if we cook more food from scratch and used a lot of fresh good produce to do so.

Therefor my mission is to help as many people as possible to come in closer contact to real food.
I have a team of food creatives such as photographers, writers, receptive creators and more. Together we can help you convey your food message to your clients.
We provide inspiring, healthy food content such as recipes, food images, content for social media and blogs and more. We adapt our content to your brand so that your message will come across.
We create food related media and entertainment such as books, magazines, radio, and video for media businesses
info@malinrandeniye.com
+4670-6314892